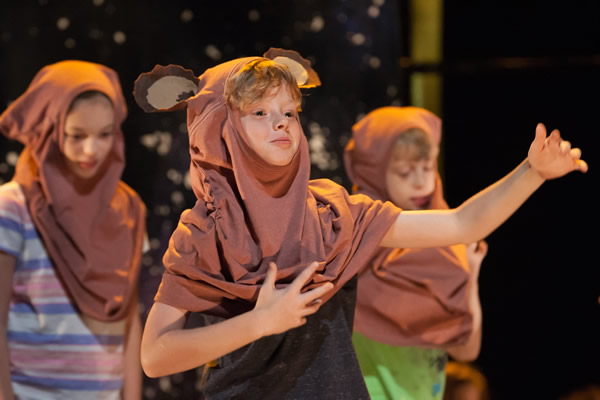 Children perform 'Star Force' at last year's summer Synetic Classic. (Photo courtesy Synetic Theatre)

Coronavirus concerns have closed or postponed many youth spring break programs currently underway, particularly in Maryland. However, registration continues for summer activities. Continue to monitor program websites for COVID-19 adjustments and updates. 

Brave Trails Camp is an LGBTQ youth-focused experience with sessions one-three held in California beginning June 20 and session four in the Catoctin Mountains of western Maryland from Aug. 11-20. The $1,500 tuition includes all meals and snacks, program materials, leadership training classes, lodging, health center access, a camp T-shirt and more. Financial assistance is available. 

Virtual Camp BT is planned for two weeks on the camp's Instagram page. Find it at #virtualcampbt. Scavengr hunts, live classes, conversations, photo challenges and more will be available for all ages. Look at @bravetrails on Instagram for details. 

Continue to monitor bravetrails.org or call 323-300-4401 for updates and details. 

Adventure Theatre is a musical theater academy for D.C.-area youth with an integrated and nationally renowned professional family friendly theatre. Academy camps provide youth with theater experiences by working with teaching artists to learn new skills, rehearse material and perform for family and friends. Youth programming includes summer musical theatre camp for grades one-six at its Glen Echo Park location (7300 Macarthur Blvd., Glen Echo, Md.) and summer musical theater training program for grades six-12 at its Wintergreen Plaza location (837 Rockville Pk., Rockville, Md.). 

Costs start at $800 for the musical theater camp session one, which begins June 16. The musical theater training program starts June 22. Tuition is $1,350 and includes a one-day trip to New York City for training and to see a Broadway show. Scholarship applications and audition information is available at adventuretheatre-mtc.org. 

Current programming, including the Virtual Spring Gala, is postponed due to Maryland's statewide COVID-19 precautions. Continue to monitor the website for updates regarding summer programming. 

Camp Rim Rock for Girls (343 Camp Rim Rock Rd., Yellow Spring, W.Va.) is a summer camp program for girls going to grades two-10. Two-week or four-week sessions feature horseback riding, performing arts, aquatics, arts and crafts, and sports activities. 

Mini Camp sessions for rising grades one-three is $1,600 and starts June 21; riding camp sessions for rising grades four-10 are $2,000 and also begin June 21; while general camp sessions for rising grades two-10 are $3,050 for two weeks, $5,600 for four weeks and start June 28. 

Coronavirus information is not currently posted to its website, but continue to monitor camprimrock.com or contact them at 347-746-7625 or info@camprimrock.com for updates. 

Circle Yoga (3838 Northampton St., N.W.) offers both a Teaching Yoga to Kids class April 24-26 for $595 as a way for parents to share yoga practice with their families and a Circle Yoga Kids summer camp starting June 22 for ages 6-12 at $420 per week and starting July 6 for ages 4-7 at $315 per week. 

Campers learn yoga, mindfulness and other stress-reducing activities in an environment free from competition, pressure and strict scheduling. Partial scholarship applications are available at circleyoga.com. 

Circle Yoga classes and workshops are currently cancelled through April 3 due to COVID-19 concerns; however, online classes are available using Zoom video conferencing.

Green Acres Camp (11701 Danville Dr., North Bethesda, Md.) offers age-grouped programming for pre-Kindergarten to grade seven with fees ranging from $349 per week to $3,125 for a seven-week session starting June 22. Camp programs include Kreative Kangaroos for pre-K, Junior Camp for Kindergarten to grade two and Senior Camp for grades three-seven. 

No COVID-19 restrictions or cancellations are currently posted to its website; however, continue to monitor headfirstcamps.com or call 301-881-4100 for updates and more information. 

The Lowell School (1640 Kalmia Rd., N.W.) offers a variety of summer camp activities for children ages 2-15. This year the school's new offerings include an early bird mini camp open for age 2 to rising fifth graders, Camp Rock for aspiring musicians in grades four-six, and a summer stage production of "The Wiz" from June 22-July 17. 

Costs range from $455 for the one week Early Bird Mini Camp which starts June 15 to $1,335-$1,775 for summer stage and various specialty camps starting June 22. There currently is no COVID-19 information posted; however, contact the school at 202-577-2000 or at admissions@lowellschool.org or visit its website at lowellschool.org for updates. 

Silver Stars Gymnastics offers a youth gymnastics camp at their Silver Spring (2701 Pittman Dr., Silver Spring, Md.) and Bowie (14201 Woodcliff Ct., Bowie, Md.) locations. The Bowie location also offers a laser tag camp. 

According to their website, due to coronavirus concerns, starting March 16, all activities are suspended. Email office@castlelasertag.com or call 301-352-5777 for updates or more information as the situation develops. 

Synetic Theater specializes in adaptation and ensemble work and offers two youth camp programs this summer. Synetic Classic is a traditional two-week program for "Young Artists" in grades K-five and "Thespians" in grades six-nine. Classes for this program start June 22 and cost $725. Synetic Remix is a new one-week program for both age groups and costs $375. 

This year Synetic will feature three different show opportunities depending on the session, "A Tale of Two Ghostbusters," "The Wild and Wacky Wizarding World of Wiley Skylar" and "Star Force."

A program representative emailed the Washington Blade that summer programming is currently continuing as planned and registrations are still being accepted. However, call 703-824-8060 or email synetic@synetictheater.org for updates and information and continue to monitor its website at synetictheater.org.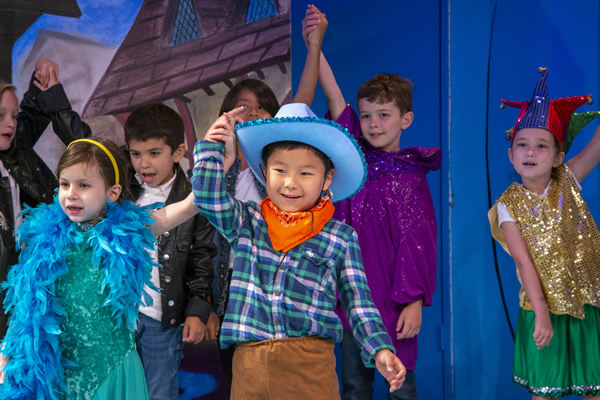 Last year's Adventure Theatre MTC Summer Musical Theatre Camp. (Photo courtesy Adventure)

The post Most summer camps still on — for now appeared first on Washington Blade: Gay News, Politics, LGBT Rights.