By Dan Lynch

Portland isn't called the Rose City for nothing. Mild winters, followed by mild summers, are practically tailor-made for the queen of the cultivated garden. And if your garden is anything like mine, well, your roses all of the sudden started popping lately.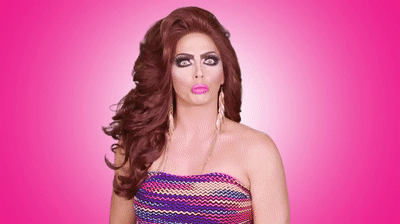 Are they popping in Dallas, Alyssa or is it you?
Pick your roses
It's towards the very end of the season to plant for this year (the best time to get them in the ground in the Pacific Northwest is March or April, when the rains are still coming strong), but now is the time to plan what roses you want to pick next year. I'm offering some suggestions from my own garden here, but my best tip for you is head up to the International Rose Test Garden in Washington Park, and to be sure to bring a notepad. Check out the flowers, but also check out the bushes themselves, and how well the varieties you like are doing compared to others in the garden.
When planting a rose, you aren't planting a flower, you are planting a bush. While rose pruning is an important part of the game, a happy rose is one that's pruned to a healthy version of the shape it wants to be in. Take a look at how vigorous the varieties you like are, and how they prefer to grow—compact and bushy? Tall and lean? A handful of big flowers or covered in smaller ones? There are no wrong answers—but there may be wrong answers for your garden.
Hybrid teas are the darlings of show competition, but they're far from my ideal choice for the garden. They're bred for producing a handful of gorgeous specimen flowers that look fantastic, which sounds great, until you consider what they aren't bred for. They aren't necessarily bred for fragrance, plant shape or profusion of bloom. I've also found that they're more prone to disease than some of the other varieties out there.
Pick your site
Roses need full sun, or pretty close to it. No ifs, ands or buts. If they don't have that, you'll get lanky plants and few or no flowers. They also need summer water, which means you need to be prepared to irrigate, something we discussed here. They also want well amended soil that's not going to turn into a boggy mess in the winter. If you're planting in heavy clay soil, you want to dig a hole at least 3x the width and depth of the pot, and mix in at least 50% potting soil into the soil as you put it back in.
Classic roses are classics for a reason.

Nothing beat the spice of the older Rose varieties...
Older roses are in the nursery for a reason—they've stood the test of time. If people are still growing them, it's likely because they're vigorous, disease proof and likely to deliver a great show for many years.

Climbers 'Cécile Brünner' (1881) and 'Iceberg' (1958) growing on my patio fence. For scale, that couch seats 8. (Foreground is a Rosa rugosa alba species rose.)

Rosa rugosa 'Blanc Double de Coubert' (1893)
(Social) climbers are awesome
If you have a fence, railing or wall with a small garden beneath it, then you have space for a climber. In three years, you'll have a decent show, but in five, you've have an amazing one, if you pick the right plant and provide it the right care. Note: climbing roses don't actually climb, so you'll have to tie them to the wall/fence or grow them through your arbor or trellis, but if you grow them with climbing vines (like Passionflowers or Clematis), these vines will happily grow up your rose canes and extend your season of bloom.

'Tess of the d'Urbervilles' here supporting a purple clematis and a passionflower vine (not yet in bloom)
The Knock Out® family of roses is bred to be easy, vigorous, bushy and ideal for landscaping. I only have one double Knock Out, but it blooms all summer, keeps a great full bush shape and has bold, semidouble flowers all over the plant. They're low fragrance, and the flowers aren't the most intricate, but it's carefree and easy to maintain.
David Austin is an English breeder who has spent his life figuring out how to marry the intricate shapes and fragrances of old garden roses with the repeat flowering that make hybrid teas so popular. These are my favorite bushes in the garden, and almost every variety I have comes heartily endorsed. Portland Nursery always has a solid selection of his collection, and they're always a little more expensive than other roses—but totally worth the money.

'Lady of Shalott' is probably my most vibrant rose in the entire garden, and a vigorous climber to boot.

'Winchester Cathedral' blooms all summer with these English style stunners. The fragrance is amazing.

'Brother Cadfael' smells even better than it looks, if you can believe it.
Give roses a shot—you won't regret it
Roses sound intimidating, but readers in the Pacific Northwest are going to find easy success if you pick varieties you'll love at full size, plant them in decent soil in early spring, provide a few rounds of fertilizers, deadhead flowers midseason and provide a solid annual pruning in late winter. It takes roses 3-4 years to get established, but once established, a decently cared for bush can provide flowers for decades to come.
Something you'd like to know more about, or the right snarky gif to insert in a future column? Let me know by visiting GayGardensPDX, my Instagram!